---


A-Z Artist Index
Compilations
Record Labels
Media
Help Us!
Contact Us
Resources
Timeline
---
From: Cork

Active: 1978-81

Style:

Lineup:
Finbarr Donnelly - vocals
Ricky Dineen - guitar
Mick Finnegan - guitar/vocals
Philip O'Connell - bass
Keith 'Smelly' O'Connell - drums


Bio:

The Nun Attax were one of Cork's first punk bands formed by Finbarr Donnelly, Ricky Dineen, the O'Connell brothers and guitarist Mick Finnegan. They played their debut gig on February 14 (Valentine's Night) 1978 in a community hall in Mayfield playing punk covers (Sex Pistols, Damned, Undertones). Mick Finnegan's last gig with the band was the Carnsore Point anti-nuclear rally in 1979. He left for because he wanted to play ska. He joined the Antibodies (who he played with onstage at Carnsore) and was later in Max Von Rap and Expresso Mambo. He suggested his replacement Gerdy AKA Gerdi AKA Giordai O'Laoghaire.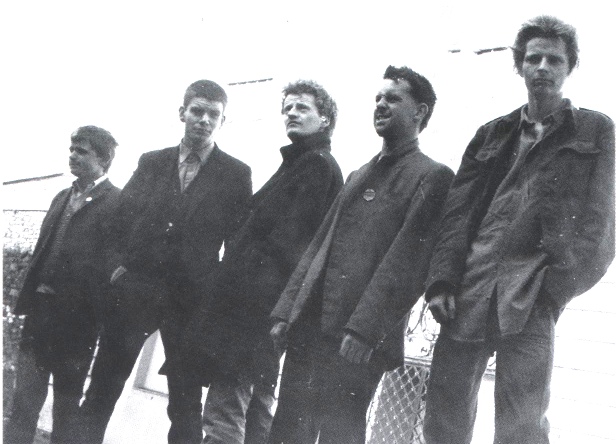 LR: Ricky Dineen, Finbarr, Philip O'Connell, Giordai Ua Laoghaire, Keith 'Smelly' O'Connell
[Photo by Ciaran O'Tuama, used without permission]
The Nun Attax played the Dandelion Market in Dublin on Saturday 23 February 1980. Stalwarts of the Arcadia scene, where they supported U2 and where they were captured live on tape in August 1980, immortalised on the Kaught At The Kampus 12inch. Earlier the same year they performed at a concert at Cork City Hall which was also recorded -- on 16th March 1980 -- anyone have a tape? On the bill the same night were the Hot Guitars, The Kidz, Small Change, Orpheus, and the pre-Microdisney Constant Reminders. Why no-one has dug up these tapes for a CD is beyond me.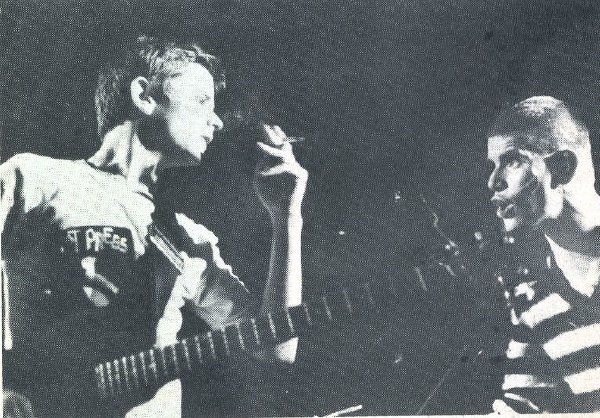 After 9 months with the band, Giordai O'Laoghaire left in July 1980 and joined the Constant Reminders who quickly changed their name to Micro-Disney. Nun Attax made their Dublin with Micro-Disney at The Magnet in September 1980. Giordai stayed with Micro-Disney until January 1982. He was later in Soon and Nine Wassies From Bainne.

In 1981, Donnelly, Ricky Dineen and Smelly formed Five Go Down To The Sea and moved to London. Donnelly died tragically some years later. Ricky and Smelly were later involved in Loco Parentis. Philip O'Connell was later in Hidden Fears.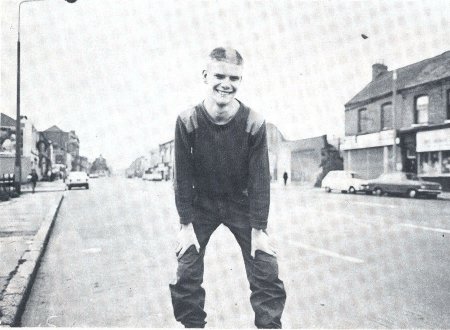 If anyone out there is record label land is listening, the Nun Attax tape is easily the most requested item on this website. The Fanning session really needs to be released!





Dates

• 7 June 1980 - The Attrix and Mod-Ls at The Arcadia, Cork


• 31 May 1980 – Bogey Boys and Nun Attax at The Arcadia, Cork


Discography

• various artists - Kaught At The Kampus EP
12" - Reekus Records - RKS01 - 1980
See Compilations section for full track listing.
Recorded at the Downtown Kampus, Arcadia, Cork on 30 August 1980.



tracks:
White Cortinas
Reekus Sunfare
Eyeballs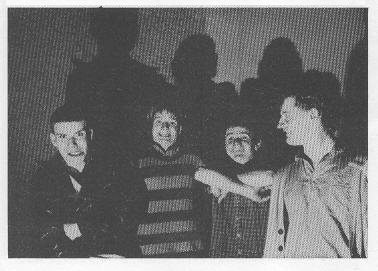 • RTE2 Dave Fanning Radio Session
Recorded or broadcast 9 February 1981
If anyone has a tape of this session, please get in touch!!!

tracks:
The Woodcutter Song
Looking For Words For My Book
Alynut
Phantom Gobi
Eidelweiss
Help!
We need your help to correct and/or complete this entry. If you can provide more information about this band, have scans, photos or any other memorabilia we can use, or spare copies of any releases, then please get in touch.
---

See Also: Constant Reminders, Five Go Down To The Sea, Hidden Fears, Loco Parentis, Micro-Disney


---

A-Z Artist Index
Compilations
Record Labels
Media
Help Us!
Contact Us
Resources
Timeline
---