---


A-Z Artist Index
Compilations
Record Labels
Media
Help Us!
Contact Us
Resources
Timeline
---
From: Dublin

Active: 1967-68?
Style: Blues Rock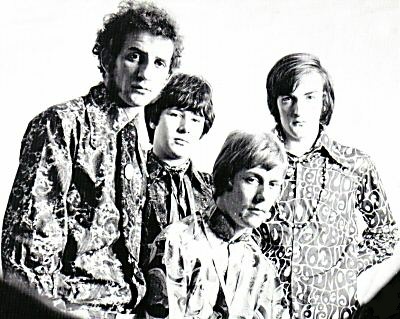 Sugarshack, LR: Brian Twomey, Brian Downey, Pat Fortune, Dermot Woodfull


Style:

Lineup:
Dermot Woodfull - lead guitar
Brian Twomey - guitar
Pat Fortune - bass/vocals
Brian Downey - drums
Bio:

Dublin bluesy rock band who famously included a pre- Thin Lizzy Brian Downey. Downey had previously been in the Dublin beat band The Black Eagles with Phil Lynott who'd since joined Skid Row. Dermot Woodfull had previously been with Dublin beat group The Intruders. Brian Twomey came from The Difference. Sugar Shack were managed by Shay Walsh.

The band played originals and cover versions including the Hollies ("I Can't Let Go") and the Yardbirds ("Shape Of Things"). Their sole vinyl outing offers good covers of Tim Hardin ("Morning Dew") and Cream ("Sunshine Of Your Love"). This was a hit in Ireland, peaking at #17 and was planned for release on President in the UK though this never came to pass. This chart success led to Sugar Shack's downfall as the demands it brought made it more difficult for the band to play the blues material they preferred. They split.

Brian Downey recalls Sugar Shack were once supported by Platform Three which is when he first saw Gary Moore.

Brian Downey later joined Phil Lynott's Orphanage who became Thin Lizzy. Brian Twomey was later in Full Circle. Pat Fortune later turned up the post-Dixies pop/showband Stage 2. Dermot Woodfull emigrated to Canada where he joined a showband based there called The Dublin Corporation. They had been The Pacific Showband before they moved permanently to Canada. He was killed in a road accident in the late 1970's.

Discography:

• Morning Dew / Sunshine Of Your Love
7" - Tribune Records - TRS 112 - IRL 2/1968
reached #17 in the Irish charts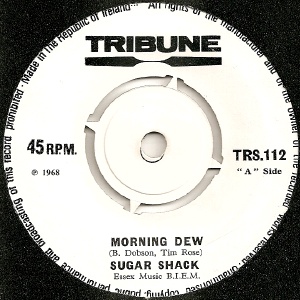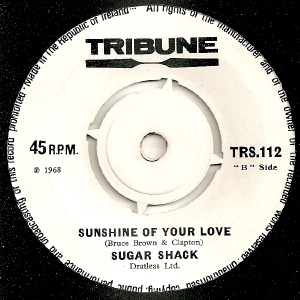 Compilation Appearances:

• v/a - The Showband Special
LP - Tribune Records - TRLP 1007 - IRL - 1969
LP - Capitol Records - SQ80.007 - Canada - 1969
See Compilations section for full track listing.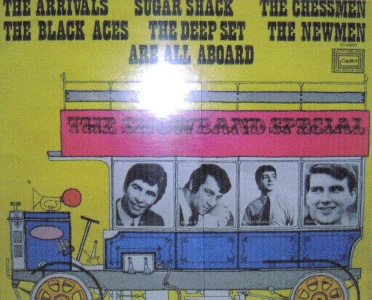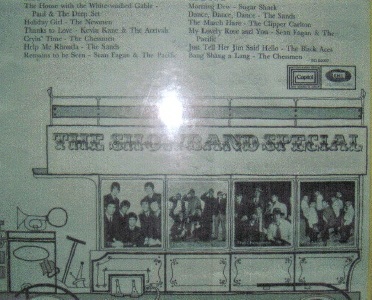 track: Morning Dew



See also: Black Eagles, Thin Lizzy




Help!: We need your help to complete this entry. If you can tell us more about this band then please do! We welcome any corrections, missing details, connections to other bands, where are they now, etc. We also need photos, scans, copies of releases or live or demo recordings, and any other memorabilia gathering dust in the attic. If you can help, then please get in touch.

thanks to TP McLoughlin


---

A-Z Artist Index
Compilations
Record Labels
Media
Help Us!
Contact Us
Resources
Timeline
---