---


A-Z Artist Index
Compilations
Record Labels
Media
Help Us!
Contact Us
Resources
Timeline
---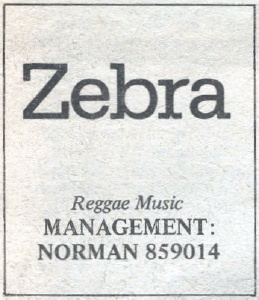 From: Dublin

Active:

Style: Reggae

Lineup:
Pete Deane - vocals/guitar
Steven Rekab (ex Lookalikes) - vocals/guitar
Bernard Rangel - percussion, vocals
Norman Morrow - keyboards
Brian Nartey - bass
Mark Thyme - drums


Zebra at Dark Space, February 1979, L-R: Brian Nartey, Norman Morrow, Pete Deane, Mark Thyme, Bernard Rangel, Steven Rekab.


Zebra on Talbot Memorial Bridge Dublin in 1979
Bio:

Ground breaking Dublin reggae band and the only act to release a 12inch single on Good Vibrations Records during it's original period of activity. I know very little about the band. Marion Woods and Niamh MacGovern provided backing vocals on 'Repression'. Zebra played the Dandelion on Sunday 6 May 1979. 'Repression' is currently on youtube (search for Zebra and Repression and you'll find it)

Leo Mallon replaced Mark Thyme on drums in 1979 and plays on the 12-inch though he didn't remain long with the band. He died in a motorcycle accident in 1985. Later drummer/keyboardist Mark McCormack was later in Know Authority who became Kissed Air. Pete Deane later formed Some Kind Of Wonderful.

Steven Rekab released a solo single with Shae Fitz on his own Ektek label circa 1986. Judging by the catalogue number (EKTK2), there may have been another. He also worked with Mark Megaray and occasionally flipped his name to Evets Baker.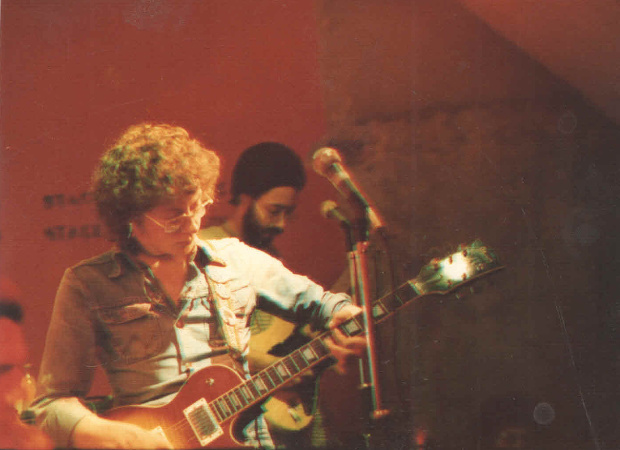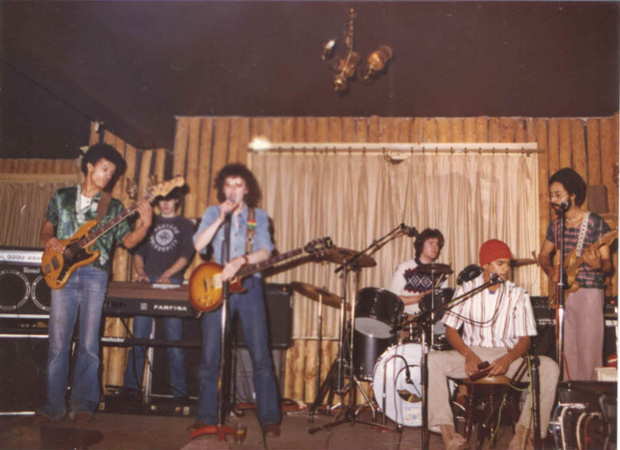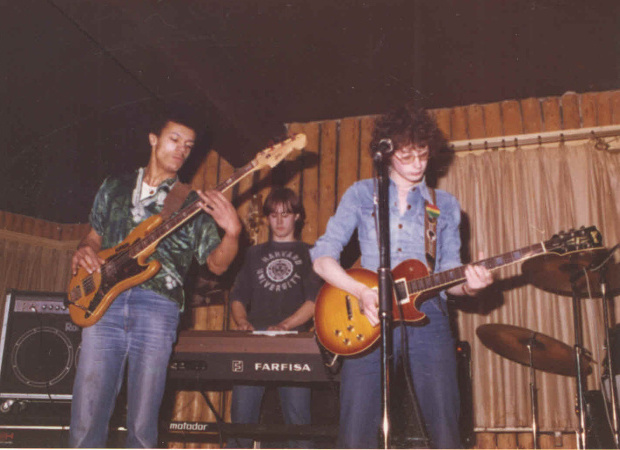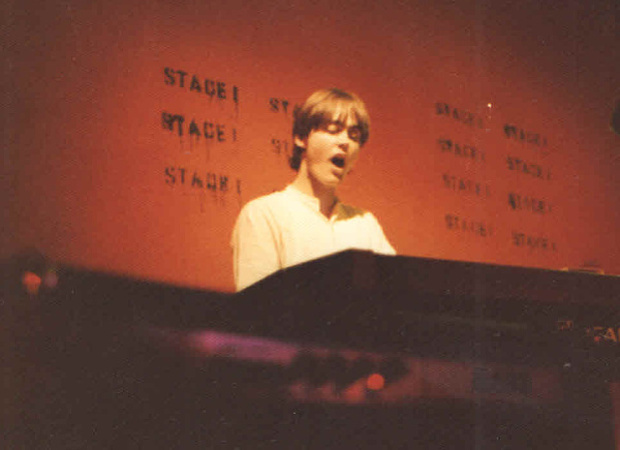 Zebra at the Dark Space Festival in the Projects Arts Centre in Dublin in February 1979
[photos courtesy Tracey Clann]

Discography

• various artists - Just For Kicks
LP - Kick Records - KK-1 - IRL - 1979
See Compilations section for full track listing.



tracks: Silent Partners


• Repression / 931
12" - Good Vibrations International - GVI GOT-6 - 1980? - PS, 1200 pressed


• Steve Rekab - Take Two / Lucy
7" - Ektek Records - EKTK2 (SRT6KS825) - IRL - 1986 - no PS
Arranged and Produced by S.Rekab, S. Fitz
Undated, but mentioned as a new release in In Dublin magazine in Juily 1986.



Help!


We need your help to correct and/or complete this entry. If you can provide more information about this band, have scans, photos or any other memorabilia we can use, or spare copies of any releases, then please get in touch.



---

See Also: Know Authority, Some Kind Of Wonderful


---

A-Z Artist Index
Compilations
Record Labels
Media
Help Us!
Contact Us
Resources
Timeline
---