---


A-Z Artist Index
Compilations
Record Labels
Media
Help Us!
Contact Us
Resources
Timeline
---
From: Derry

Active: 1979?-82

Style: punk

Lineup:
Eddie McDaid - vocals
John Hinds -
Carmel Skipper -
Peter 'Chang' Doherty - bass
Mickey Griffith - drums


[Idol Threats photo courtesy D.Quigley]
Bio:

Derry punk band active by 1979 also known as the Idle Threats, both name variations used either by accident or design. Their early material included titles like "Theres Little Green Men on the Moon (And They Eat Little Bits Of Green Cheese)" and "Why Don't You Switch Off Your Television Set (And Go And Do Something Much Less Boring Instead)", indicating they didn't take themselves too seriously.

Eddie McDaid, Carmel Skipper & Peter Doherty all left in 1979. John Quigley became the lead singer and Ronnie McKnight joined on bass. He was later replaced by Gabriel Coyle (AKA Charlie Manson). Later bass players included Bill Vale and Joe Campbell.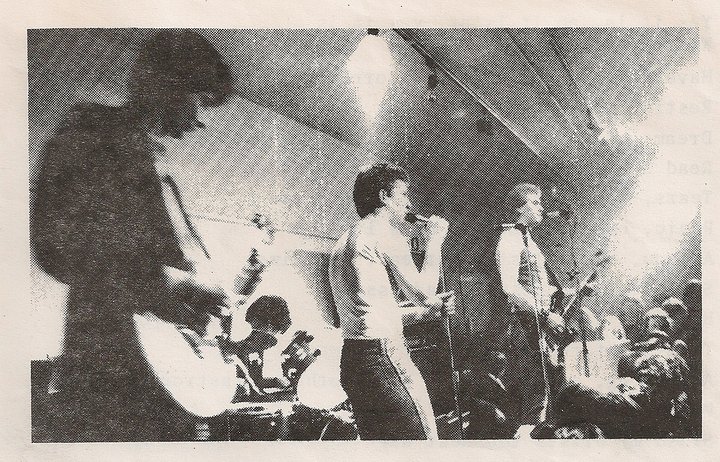 [Idol Threats photo courtesy D.Quigley]
They were slated for inclusion on the unreleased Derry scene sampler LP funded by Derry City Council on the ill-fated Shoestring label. This resulted in a demo produced by Colm Arbuckle (now with Radio Foyle). The bands sound had evolved by this time, and had become darker and more serious, influenced by Siouxsie and the Banshees, Gang Of Four and Joy Division, with Joe Campbell on bass and drummer Micky Griffith as the main songwriter. Titles include "Ghost Stories" and "Its A Lonely Beach Now".

The Idol Threats supported Stage B at the Pound in Belfast and opened for the Undertones at the Ulster Hall in December 1980 (billed as Idle Threats). They also appeared at the end of a BBC Northern Ireland documenrary about children growing up in 'the troubles' performing "Ghost Stories". Does anyone have this on video?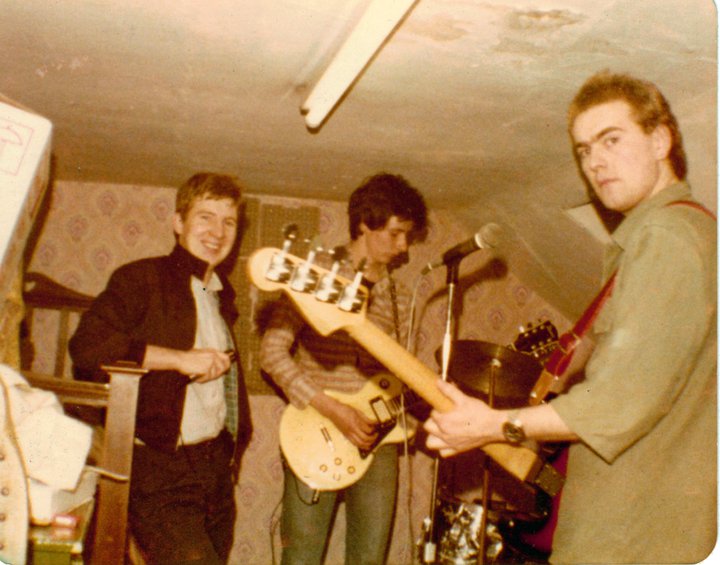 [Idol Threats photo courtesy D.Quigley]




The band relocated to England but never actually played out again and split up in 1982.

Drummer Mickey Griffiths played with Dick Tracy & The Green Disaster and was later in The Rip Offs.




Help!


We need your help to correct and/or complete this entry. If you can provide more information about this band, have scans, photos or any other memorabilia we can use, or spare copies of any releases, then please get in touch.


Last update: 7 April 2010.

Thanks to Patrick Bradley for his help with this page.

---

See Also:


---

A-Z Artist Index
Compilations
Record Labels
Media
Help Us!
Contact Us
Resources
Timeline
---