---


A-Z Artist Index
Compilations
Record Labels
Media
Help Us!
Contact Us
Resources
Timeline
---
Song Records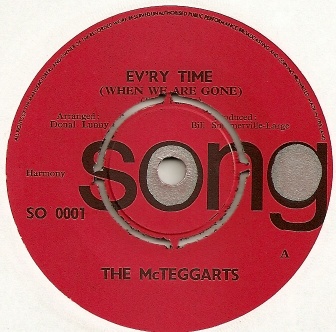 Obscure Dublin-based label launched by Joe Colgan (Dublin solicitor, Emmet Spiceland manager) and Donal Lunny (Emmet Spiceland). Address in Nutley Avenue, Dublin 4. Distributed by Irish Record Factors.
Four singles were released, three of which are now highly collectable: the two Skid Row singles, and the pre-Tir Na nOg Tramcarr 88 single.

The first release had a red label, the rest mustard yellow labels.



SO Series 

0001	The McTeggarts - Ev'ry Time (When We Are Gone) / Come The Day

0002	Skid Row - Misdemeanour Dreams Felicity / New Faces Old Places [May 1969]

	   

0003	Skid Row - Saturday Morning Man / Mervyn Aldridge [1969]

0004	Tramcarr 88 - Look / In the Morning [October 1969]





---

A-Z Artist Index
Compilations
Record Labels
Media
Help Us!
Contact Us
Resources
Timeline
---