---


A-Z Artist Index
Compilations
Record Labels
Media
Help Needed
Contact Us
Resources
Timeline
---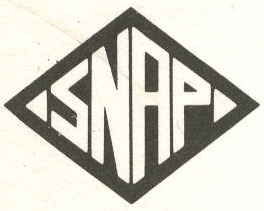 Snap Records
Bray, Co.Wicklow
last updated 31 Dec 2018
last updated 12 Aug 2018
last updated 4 Jan 2016
last updated 10 July 2015



Snap Records was a sub label of Owl Records (see below), run by Reg Keating. Snap was launched in mid 1986 with the help of Eddie Joyce and Pete McCluskey of Danceline Promotions, who helped select the artists for the Snap Shots sampler LP. This was compiled from demo tapes of promising unsigned indie artists at the time. In retrospect it can be viewed as the first Danceline release -- Joyce & McCluskey started their own Danceline Records label soon after. Most interesting is the Backwards Into Paradise single which was advertised in Hot Press.



Releases










---












Owl Records / Debut Records


Bray, Co.Wicklow




Official blurb:

"Owl Records Limited [is] a wholly Irish owned record company established for the purpose of attracting and recording the best of Irish musical talent and for marketing that talent on the widest possible international market.

Owl Recording Studios in Bray, Co.Wicklow record for Owl, Debut and Snap [Records], along with providing a service for [the] recording of demos, jingles, and records for other labels.

The OWL record label releases records by artists who are under contract to Owl Records Limited along with a range of other recordings featuring various artists.

SNAP and DEBUT records are service labels for bands and artists wishing to have records released."

Owl Records was established in 1985 with a distribution agreement with Polygram Records (Ireland). The label debuted with Kevin Flynn's "Dublin Town" 7" single and "The Owl Album" sampler LP. Sub-label Snap was launched in 1986. Snap and Debut were service labels, i.e. the releases were initiated by artists and/or managers rather than the label itself.

The Owl label released all sorts of material, much of it recorded by Reg Keating himself at his studio in Dun Laoghaire and released under various pseudonyms. Many more records were announced than were actually released.


Owl Singles:

85802	Kevin Flynn - Dublin Town / Material 7" [1985] (PS) first single on label
76805	Rob Strong - You've Lost That Lovin' Feelin' / Turn It Up [1986]
76806	The New Ireland Orchestra - Bunclody / The Curragh of Kildare [1986] arranged & produced by Kevin Flynn
76825	Rob Strong - Hollywood Nights / Secret Lives -  Instant Concept (rec:1985) [1987] 
76827	Tom Donovan - Find A Way Home / Jennifer In The Garden [1990]

Owl Albums:
LP
85801	v/a - Owl The Album [1985] first LP on label
96815	Rob Strong - Hollywood Nights LP [11/1986] 
906CD	Cruiskeen - Alive And Drinkin' In Ireland CD [1997]
CT935	Pauline Glackin - Home Again In Eireann K7 [1992]

Debut Singles:

???	Smalltalk - I Close My Eyes (And Wonder Why)
DEB 43	Turlough - I Just Love Christmas / Nobody Told Me [1986]
DEB 48	Liam O'Donnell - The Plains of Tipperary / Michael Hogan's Stand [1987]

Debut Albums:

DEB 414	various artists - Musical Society Royal College of Surgeons LP [1987]


UNCONFIRMED Singles:
These singles were announced but I have not been able to confirm their existance:
Kevin Flynn - Crazy Over You (Owl)
Tony Davis - Build Me Up Buttercup (Owl)
Marika Ni Breathanach - The Counties of Ireland EP (Owl)


UNCONFIRMED Albums:
These albums were announced but I have not been able to confirm their existance:
v/a - Owl The Album Vol.2 [11/1986] (Owl Records)
Kevin Flynn - Tracks To Your Heart (Owl Records)
Marikai Ni Breathanach - The Counties of Ireland Vol.1 LP (Owl Records)
Marika Ni Breathanach - The Counties of Ireland Vol.2 LP (Owl Records
Philip Byrne (baritone) - Thomas Moore Meets Percy French 
King's Company - Songs of Praise Vol.1 LP
King's Company - Songs of Praise Vol.2 LP
Tony Davis - Covers Uncovered LP
Setanta - Sailor's Dream
v/a - A Collection of Irish Singles
The New Ireland Orchestra - Future Reflections LP
Caragh Dew - The Road From Killorglin to Caherciveen  LP



---

A-Z Artist Index
Compilations
Record Labels
Media
Help Needed
Contact Us
Resources
Timeline
---