---


A-Z Artist Index
Compilations
Record Labels
Media
Help Us!
Contact Us
Resources
Timeline
---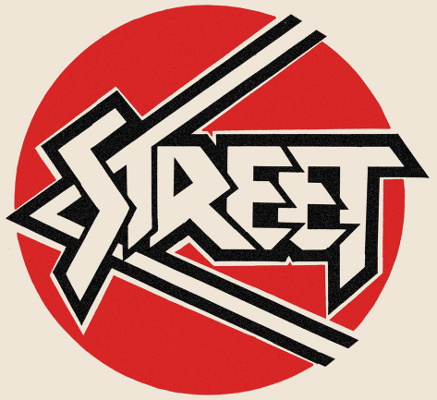 From: Larne

Active: 1978-1980

Style: Rock

Lineup:
Trevor Russell AKA Huck Russell - vocals
Terry Gordon - lead guitar
Robert Agnew -
Brian Strahan -
Timmy Davis - drums


[photo courtesy Terry Gordon]
Bio:

Street were a late 70s rock band formed in Larne from the ashes of two earlier local outfits Frisco and the Jay Arthur Band, plus singer Trevor 'Huck' Russell. They were managed by John Hilton. Original members Robert Agnew and Brian Strahan were soon replaced by Billy McNeill (bass) and Stevie Browne (guitar) giving the second lineup, active by 1979.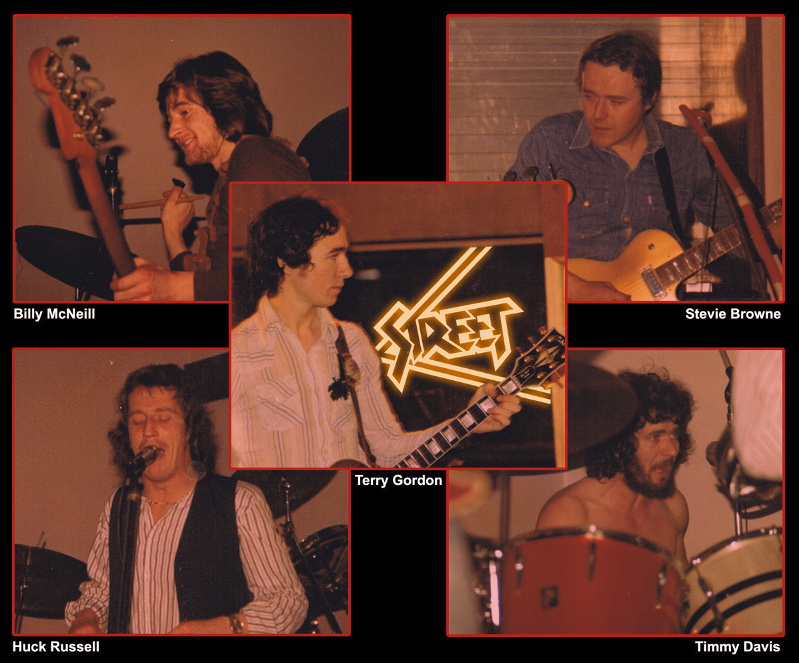 Second lineup, circa 1979
[photo courtesy Terry Gordon]



Street were a five piece with two guitars. Lead guitarist Terry Gordon was classically trained. They built a strong live reputation in the clubs in the north and toured regularly in the south. The band had gained enough momentum by 1979 to consider releasing a record. They entered Wizard Sound Studios in Belfast in March 1979 to record their debut single, consisting of two Huck Russell originals 'Sweet Chelsea' and 'Beautiful Day'. It was released in an edition of 1000 copies circa April 1979 on the Okey-Doke label (the same label that released No Smokin's single in April '79). I haven't heard this single but it's reputedly pop/rock. All 1000 copies sold out and a second pressing was scheduled, but due to some mix-up with the record company this second edition never emerged.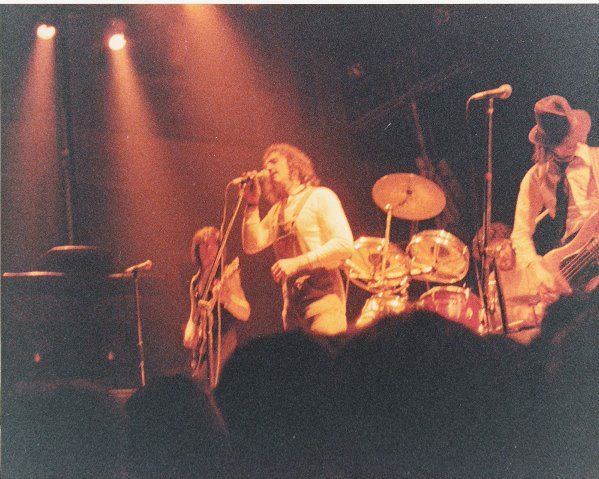 Live at the Ulster Hall, February 1980.
[photo courtesy Terry Gordon]

Despite this setback, the band and record company planned an LP release for 1980. They played a high profile gig supporting Motorhead at the Ulster Hall in Belfast on 7 February 1980. For some reason, despite having enough material together for an LP, a release date set and advance publicity all ready to go, the planned LP never reached the presses. Then disaster struck when the band's tour bus crashed during a tour in the south, resulting in destroyed equipment and a hefty bill. This was one setback too many and the band split. In a piece in the Sunday News of 15 June 1980, Terry Gordon, who was reportedly trying to sell some equipment at the time to help pay the band's debts, was quoted as saying "It's a pity the band had to fold but we had been let down a lot and all the trouble just seemed to hit us at one time".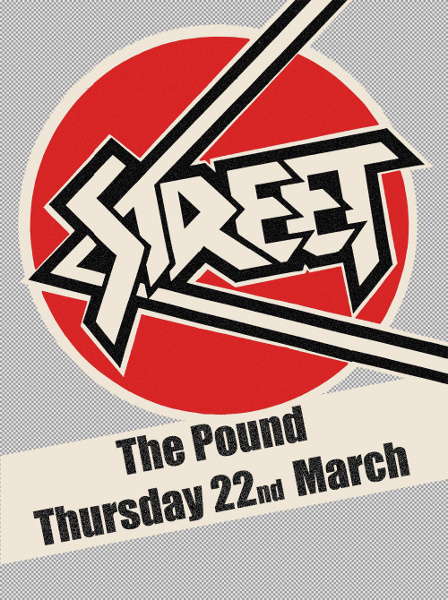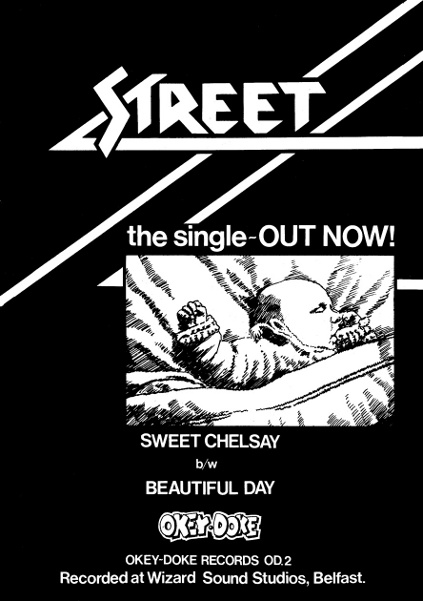 Discography

• Sweet Chelsea / Beautiful Day
7" - Okey-Doke Records - OD-2 - UK - April 1979 - PS


Help!


We need your help to correct and/or complete this entry. If you can provide more information about this band, have scans, photos or any other memorabilia we can use, or spare copies of any releases, then please get in touch.



---

See Also: Lord John White / Sack


---

A-Z Artist Index
Compilations
Record Labels
Media
Help Us!
Contact Us
Resources
Timeline
---