---


A-Z Artist Index
Compilations
Record Labels
Media
Help Us!
Contact Us
Resources
Timeline
---
From: Antrim, N.IRL

Active: 1982-85

Style: Hardcore

Lineup:
Trevor "Leafy" Dawson - vocals
Steve Peden - bass (main songwriter)
Adrian Scott - guitar
Jarleth - drums
Brian Peden - drums


Sterile Vision from MRR #29 (1985)
Bio:

I know next to nothing about this band but I do have a few nice photos. If anyone can supply a bio for Sterile Vision, please get in touch.

Sterile Vision are mentioned in the scene report in MRR #9 (1983) and pictured in MRR #29 (1985) so the band was active for a number of years.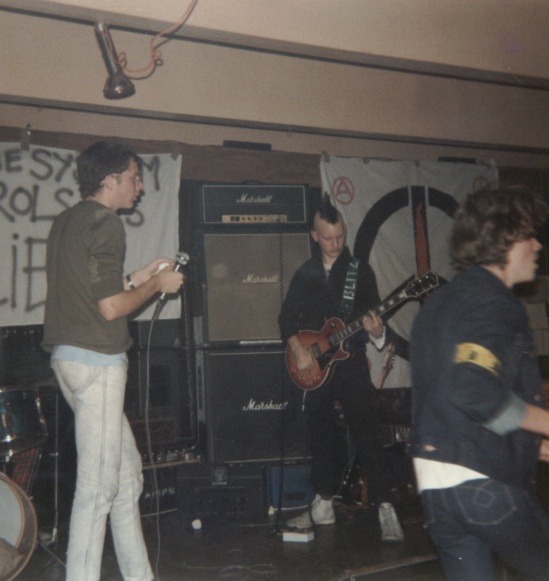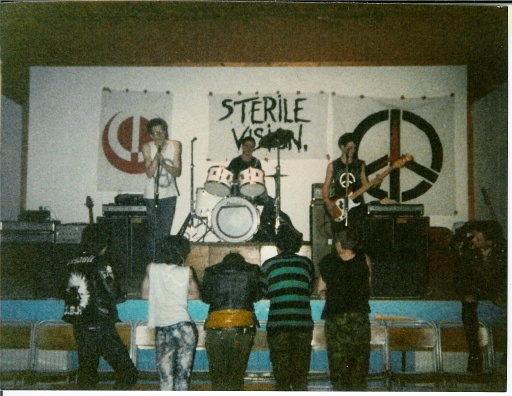 Live at at St Comgall's Hall.
Help!
We need your help to correct and/or complete this entry. If you can provide more information about this band, have scans, photos or any other memorabilia we can use, or spare copies of any releases, then please get in touch.
thanks to seanyrotten for the pix
---

See Also: Shock Treatment


---

A-Z Artist Index
Compilations
Record Labels
Media
Help Us!
Contact Us
Resources
Timeline
---