---


A-Z Artist Index
Compilations
Record Labels
Media
Help Us!
Contact Us
Resources
Timeline
---
From: Clondalkin, Dublin

Active: 1979-1980

Style: R&B

Lineup:
Pat Smith - vocals
Philip Fay - guitar
Johnny Ringo - guitar
Pat Pidgeon - bass
Andy Loughran - drums


Bio:

Formed late 1979 from various earlier/concurrent local groups. Philip Fay, Pat Pidgeon and Andy Loughran had all been in The Gamblers. Phil Fay also in The Vultures and Zen Alligators. Several band members also played in The Subterraneans (not the Mother Records band).

On Saturday 27 October 1979, the Soul Survivors played the Dandelion Market with Neu Belsen and The Vain. They played the local circuit, headlining smaller gigs and supporting bigger names, including Rudi in Cork in early 1980.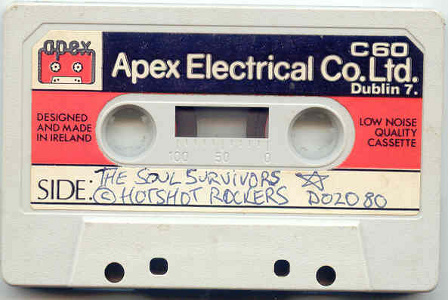 Soul Survivors © Hotshot Rockers tape 1980

The Soul Survivors recorded a 5 track demo at Eamonn Andrews Studios in 1980 which included three band originals ("Move On", "Coming Up Again" and "Done Staying Around") and two covers "Gotta Get Away" (Jagger/Richards) and "Reach Out (I'll Be There)" (Holland/Dozier/Holland). "Move On" and "Done Staying Around" were issued as a single by Mulligan Records in July 1980.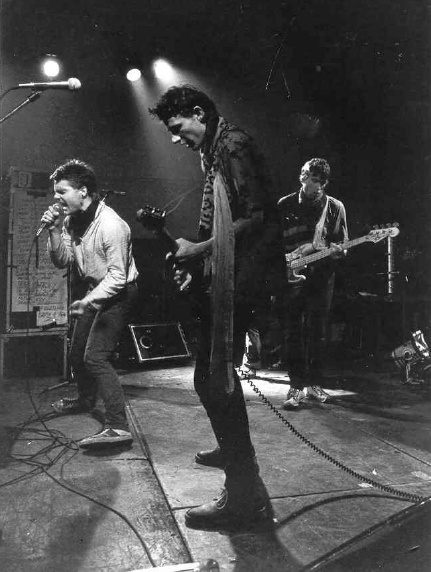 Onstage at the Paradiso, Amsterdam in 1980
l-to-r: Pat Smith, Philip Fay, Pat Pidgeon.
[photo courtesy Soewardi Rutten]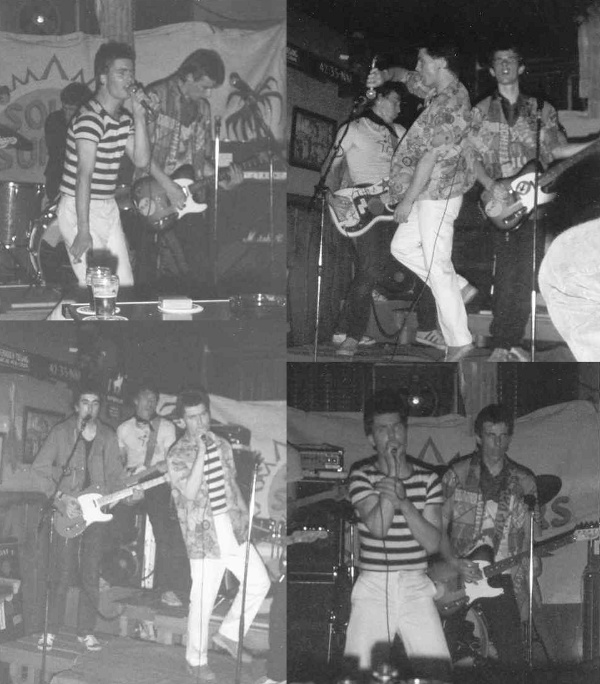 Onstage at Cafe De Kat, Nijmegen, May 1980
[photos courtesy Soewardi Rutten]

The Soul Survivors toured in Holland in May (and possibly July) 1980, including gigs at The Paradiso in Amsterdam and a well received set at Cafe De Kat in Nijmegen in May. They split sometime in late 1980 or early 1981 with Ringo, Pidgeon and Loughran all forming Resisdance.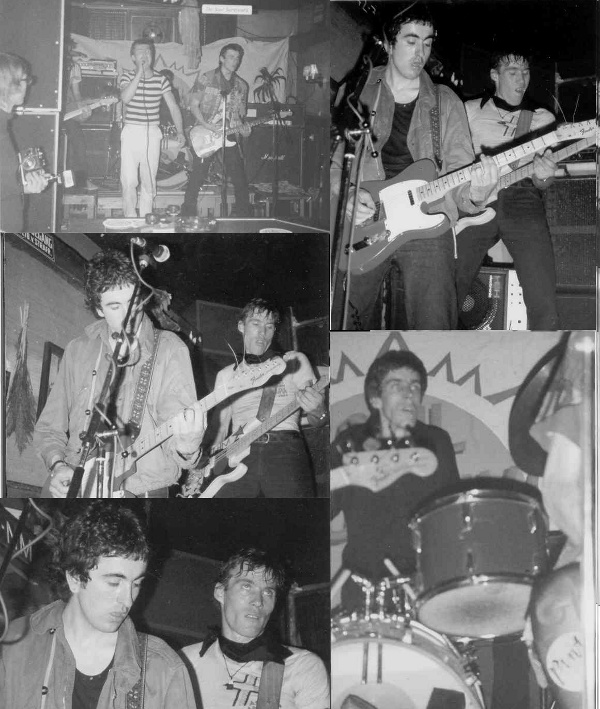 More photos from Cafe De Kat, Nijmegen, May 1980
[photos courtesy Soewardi Rutten]




Discography

• Move On / Done Stayin' Around
7" - Mulligan Records - LUNS 740 - July 1980 - PS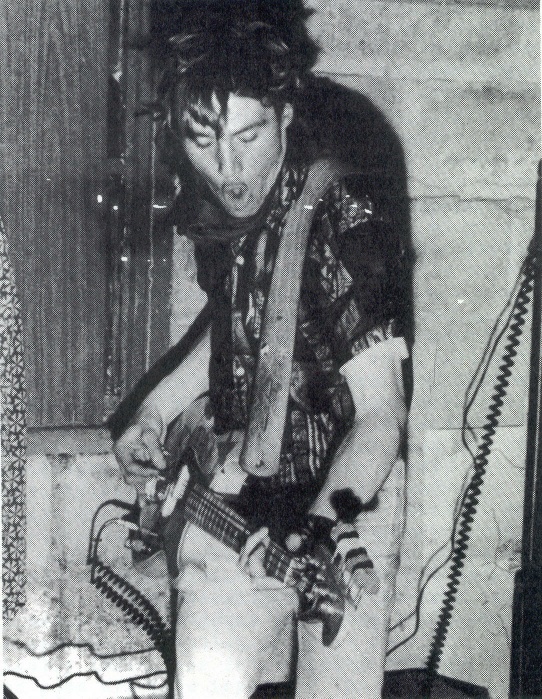 above: Pat Pidgeon [from Vox #2]

Help!
We need your help to correct and/or complete this entry. If you can provide more information about this band, have scans, photos or any other memorabilia we can use, or spare copies of any releases, then please get in touch.
---

See Also: The Gamblers, Resisdance, The Subterraneans, The Vultures Zen Alligators


---

A-Z Artist Index
Compilations
Record Labels
Media
Help Us!
Contact Us
Resources
Timeline
---