---


A-Z Artist Index
Compilations
Record Labels
Media
Help Us!
Contact Us
Resources
Timeline
---
From: Lucan, Dublin

Active: 90s-

Style:

Lineup: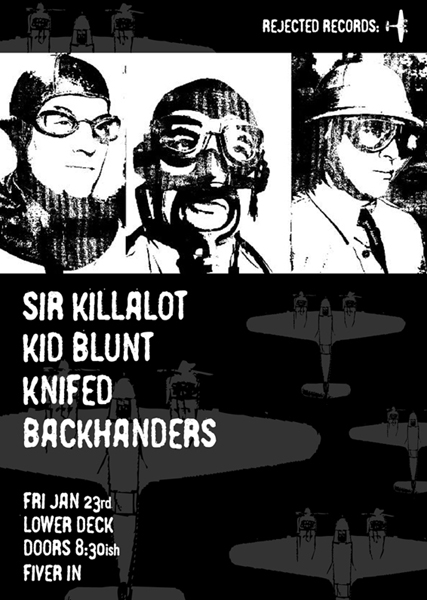 Rejected Records night at the Lower Deck, Dublin, 23 Jan 2014




Bio:

Richie Egan later in Black Belt Jones, The Redneck Manifesto and currently fronts Jape.





Discography

• demo
K7 - Rise Above Records - #1 (?) IRL - 1999


• Six Fifteen EP
7" - Rise Above Records - #2 (?) - 1999 - PS

tracks:
Everything (Dublin Heroin Heaven)
Go
Picture Perfect
Six Fifteen


• Happy Times In Gorgeousland
CDEP - Rise Above Records - RISEABOVE-003 - 1999 - PS

tracks:
Only Rock Can Set You Free
Balanced People
Last Night
Anna
Christina
The Manual


• Painting By Numbers
CD - Rejected Records - REJ 1000036 - IRL - 4 April 2003

tracks:
0405
Crazy Prices
Canvas
First In Line
Stick The Boot In
Go
What You've Done
Six Fifteen
The Tree
Everything
Chance
Painting By Numbers
Show Us Your Arms Son
Help!
We need your help to correct and/or complete this entry. If you can provide more information about this band, have scans, photos or any other memorabilia we can use, or spare copies of any releases, then please get in touch.
---

See Also:


---

A-Z Artist Index
Compilations
Record Labels
Media
Help Us!
Contact Us
Resources
Timeline
---