---


A-Z Artist Index
Compilations
Record Labels
Media
Help Us!
Contact Us
Resources
Timeline
---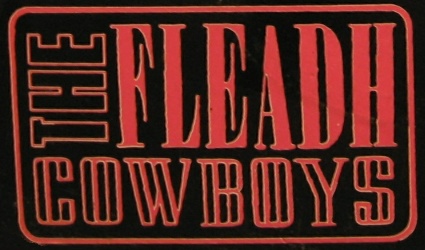 From: Dublin

Active: 1985-

Style: Rock/Country

Lineup:
Johnny Moynihan
Frank Lane
Pete Cummins
Garvan Gallagher - bass
Declan Nielson
Jimmy Faulkner - guitar
Fran Breen - drums
Bio:

Formed in Dublin in 1985 by Johnny Moynihan, Pete Cummins and Frank Lane. Cummins and Lane became the core of the band over many years and through many lineup changes. The early lineup included Jimmy Faulkner (guitar), Garvan Gallagher (bass) and Fran Breen (drums). This lineup began a residency at The Harcourt Hotel on Harcourt St in Dublin, where they began to build their reputation. John Ryan (ex Granny's Intentions) replaced Johnny Moynihan in September 1986, pushing their sound in a more rock direction.

During 1987-88 they were one of the best live bands and biggest live draws in Dublin during their Midnight at The Olympia series of gigs at the Olympia Theatre, which often featured famous guests. They released their debut album "High Ace to Heaven" in 1989. A second album followed in 1998 after a lengthy absence.

Other musicians who've played in the band include Philip Donnelly Philip Donnelly, John Ryan (Granny's Intentions), John Donnelly (Donovan), Henry McCullough, Robbie Brennan, Wayne Sheehy, Brian Harris, Greg Boland, and Trevor Knight among many others.

Jimmy Faulkner and Fran Breen also members of Cahoots ca 1985.





Discography

• Johnny Da Vinci / Donegal
7" - Raglan Records - RGS5 - IRL - 1987 - PS?


• Hardcore Hotel / Young Men Of This Country
7" - EMI Records - IEM 001 - IRL - 1988 - PS


Notes: Engineered by Brain Masterson at Windmill Lane Studio One. Produced by Philip Donnelly. Thanks to Paul Kelly (fiddle). Mary Coughlan appears courtesy of Mystery Records. Trevor Hutchinson appears courtesy of the Waterboys.



• High Ace To Heaven
LP - Sidekick Records - KICK 111 - IRL - 1989


• 234-344 / Planetary Jane
7" - Sidekick Records - KICK 112 - IRL - 1989? - no PS?


• Angela / Old Flames
7" - Sidekick Records - KICK 113 - IRL - 19??


• Time Of Your Life
CD - Sidekick Records - KICK 121 - IRL - 1998


• I Lied To You / Long Time Dead And Gone
CDS - Sidekick Records - KICK 122 - IRL - 1998



Help!


We need your help to correct and/or complete this entry. If you can provide more information about this band, have scans, photos or any other memorabilia we can use, or spare copies of any releases, then please get in touch.



---

See Also:


---

A-Z Artist Index
Compilations
Record Labels
Media
Help Us!
Contact Us
Resources
Timeline
---