---


A-Z Artist Index
Compilations
Record Labels
Media
Help Us!
Contact Us
Resources
Timeline
---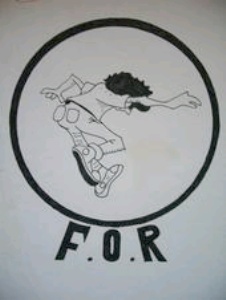 From: Dublin

Active: late 1980s

Style: Thrash Metal/Hardcore

Lineup:
Dave - vocals
Paul - guitars
Noel - bass
Stuart - drums
Bio:

Dublin late 80s metal band who are featured in John Fay's "Positively" documentary from 1989 in which they describe themselves as "chunky allsorts core"! See the Videos for more details.




F.O.R. supported Victims Family+Bad Beach+God Cops on their mini Irish tour in 1989 including the show at Warzone in Belfast shown above. The band split in the early 1990s.

Fear Of Reason recently reformed and recorded a new EP in 2008.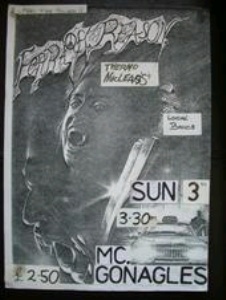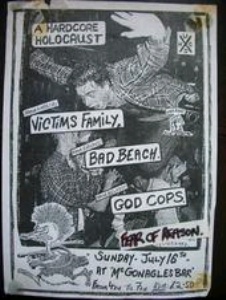 Help!
We need your help to correct and/or complete this entry. If you can provide more information about this band, have scans, photos or any other memorabilia we can use, or spare copies of any releases, then please get in touch.
---

See Also:


---

A-Z Artist Index
Compilations
Record Labels
Media
Help Us!
Contact Us
Resources
Timeline
---