---


A-Z Artist Index
Compilations
Record Labels
Media
Help Us!
Contact Us
Resources
Timeline
---
From: Dublin

Active: 80s

Style: Post Punk/New Wave

Lineup:
Dave Radford - vocals, bass
Pat Dalton - guitar
Tom O'Donnell - lead guitar
Shane Byrne - keyboards
Shane Byrne - drums

Ant Hill Mob onstage at The Baggot.
Bio:

The Ant Hill Mob were an '80's post punk/new wave Dublin band who played The Baggot, McGonagles, etc and later The Rock Garden. Pat Dalton was the main songwriter. They still play every now and again as The ScreamS.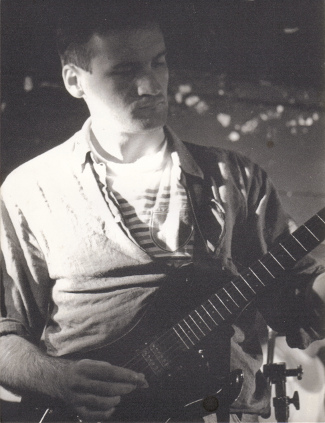 Ant Hill Mob's Pat Dalton (or Tom O'Donnell?) onstage at The Baggot.



Help!


We need your help to correct and/or complete this entry. If you can provide more information about this band, have scans, photos or any other memorabilia we can use, or spare copies of any releases, then please get in touch.


Last update: 16 September 2013.


---

See Also:


---

A-Z Artist Index
Compilations
Record Labels
Media
Help Us!
Contact Us
Resources
Timeline
---