Achill
---


A-Z Artist Index
Compilations
Record Labels
Media
Help Us!
Contact Us
Resources
Timeline
---
From: Dublin

Active: ca 1990

Style: Folk Rock

Lineup:
Tom Smyth - vocals
Jimmy Faulkner - guitar
Jim Walsh - guitar, backing vocals
Tom Smith - guitar
Paddy O'Reilly - banjo, backing vocals
Jonho - Uileann pipes, backing vocals
Mick McGinley - bass, backing vocals
Lar Redmon - backing vocals



Bio:

One shot effort from an ad hoc group recorded to mark the redevelopment of Tallaght in south west Dublin. Most (all?) copies of the single have over-printed labels with the original title "New Tallaght Town" visible on the original label. The song was written by Tom Smyth. Produced by Eamonn Carr of Horslips and Hotwire Records. A curiously difficult artefact to find.



Discography

• The Square / The Square: The Alternative Version
7" - Polydor Records - AC1 - IRL - 1990 - PS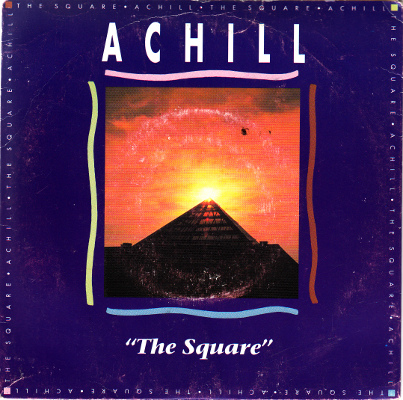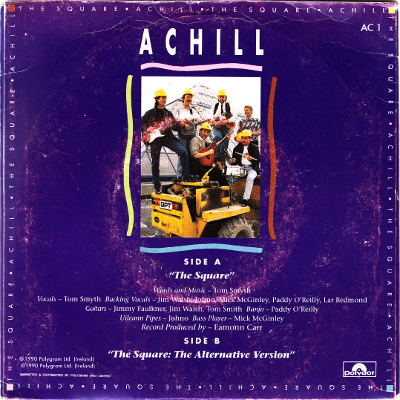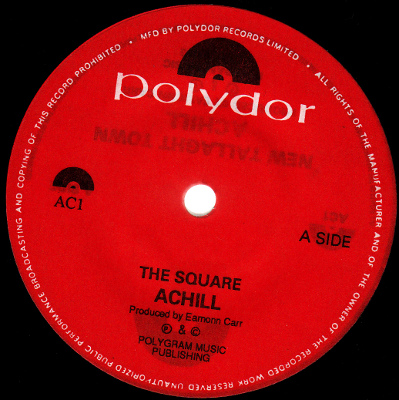 Help!
We need your help to correct and/or complete this entry. If you can provide more information about this band, have scans, photos or any other memorabilia we can use, or spare copies of any releases, then please get in touch.
---

See Also:

External Links:


---

A-Z Artist Index
Compilations
Record Labels
Media
Help Us!
Contact Us
Resources
Timeline
---