\
---


A-Z Artist Index
Compilations
Record Labels
Media
Help Us!
Contact Us
Resources
Timeline
---
Rose Records
last updated 6 Jan 2020
last updated 11 Feb 2019
last updated 30 May 2016
last updated 7 June 2013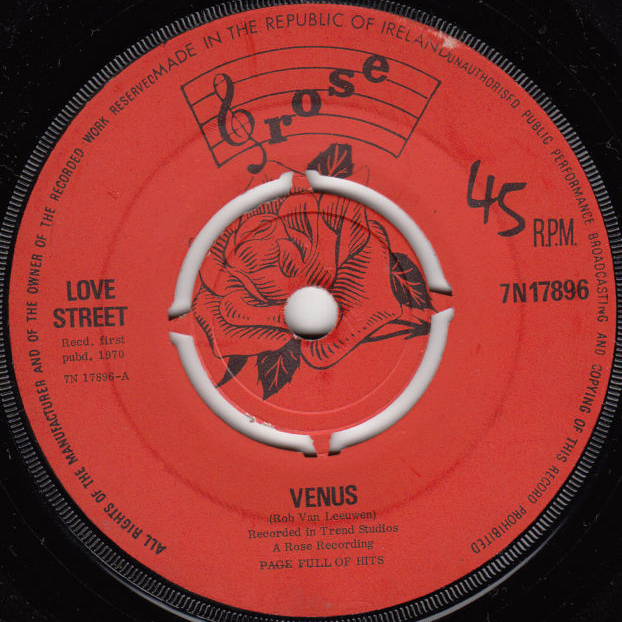 A Rose Recording
"Pack Full Of Hits"

The Rose record label was owned by a woman in County Donegal. For a (brief) period it was manufactured and distributed by Pye Records, resulting in a situation similar to that of Target Records, i.e. Irish releases were on the Rose label and British equivalent releases on the Pye label. And like Target, these Rose releases used the Pye catalogue number, making it extremely difficult now to find out how many records were actually released on Rose. However, it is believed to have been only a handful, and the relationship with Pye soon ended.

I believe there are also Rose releases which pre-date the association with Pye and these presumably have a different cataloging system. As I have never seen one, I cannot comment on this any further.
Update: A single from 1971 bearing the catalogue number ROS.14 popped up on ebay in 2016. It's reasonable to assume that there must be at least 14 Rose singles.

The label had an extremely attractive design. If anyone can send me a better quality scan than the one blelow, please do.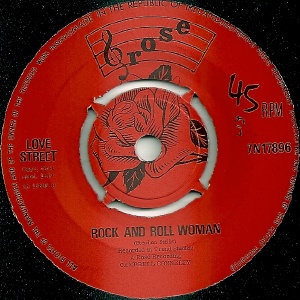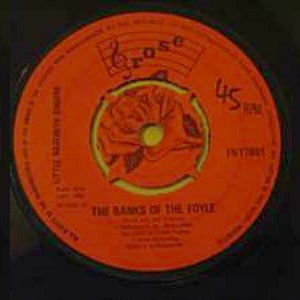 SINGLES



 7N 17861	Little Nazareth Singers - The Banks Of The Foyle / Kitty In A Basket [1968?]
 7N 17866	The Kinsellas - Slaney Valley / Rapparee [1969]
 7N 17876	Frank Mangan - Song For A Winters Night / Half Of Me Is Gone  [11/1969]
 note: Rose planned to re-promote "Half Of Me Is Gone" as an A-side in 1970, possibly flipping the sides of 7N 17876, but possibly issued with a new catalogue number.
 7N 17896	Love Street - Venus / Rock And Roll Woman [3/1970]
 7N 17928	Alma Carroll - Things You Hear ABout Me / Frank Mills [1970]
 7N 17981	Mary Butler with Michael Moran Ceili Band  –  The Offaly Rover / Old Maid In A Garret  [1970] (Rose 14)
 7N 45049	Malcolm & The Scripts - Lorina / White Rose of Athens [1971]
 ROS. 14  	La Salle - Feelin' That I Got It Made / Now Is The Right Time [1971]




ALBUMS



Golden Guinea/Rose LP:

GGL 0474 / ROS 0474	Happy Highlanders / Junior Ceili Band - Nazereth House Entertains LP [1970] split LP
ROSL.02  	The Kinsellas – The Kinsella Family Album LP [1971]



---

A-Z Artist Index
Compilations
Record Labels
Media
Help Us!
Contact Us
Resources
Timeline
---