---


A-Z Artist Index
Compilations
Record Labels
Media
Help Us!
Contact Us
Resources
Timeline
---
Jude Records
last updated 15 Nov 2016
last updated 14 February 2012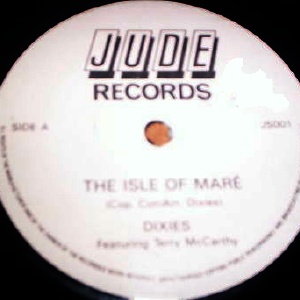 Label established by The Dixies (see also Honey Records).



Singles
JS.001	Dixies - The Isle of Mare / The Old Rustic Bridge [1988]
JS.002	Dixies - Same Cooke Medley // My Prayer / The Great Pretender / Only You [1988]
JS.003	Dixies - I Sang Dixie / History Repeats Itself / The Isle of Mare - The Banks of My Own Lovely Lee [1989]
JS.004	Dixies - Minnie The Moocher / Phil The Fluter's Rap [1989]
JS.005	Dixies - Tribute To Cork and Mayo [9/1989]
JS.006	Dixies - My Own Native Land / Mountains of Mourne [1990]



---

A-Z Artist Index
Compilations
Record Labels
Media
Help Us!
Contact Us
Resources
Timeline
---