---


A-Z Artist Index
Compilations
Record Labels
Media
Help Us!
Contact Us
Resources
Timeline
---
Astor Records (Australia)
last updated 25 Okt 2018
last updated 1 Apr 2016
last updated 22 March 2015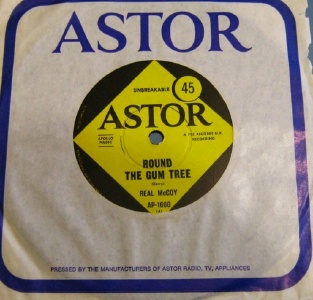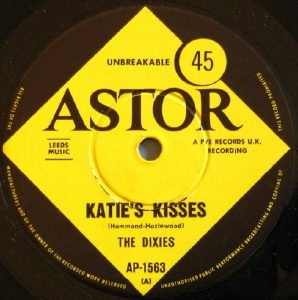 A number of Irish Pye recordings were released in Australia on the Astor label.


AP-1000 Series
AP-1094	The Pacific Showband - Distant Drums / Photograph To The Wall [1964]
AP-1150	The Capitol Showband - Born to Be With You / Far Far Away  [2/1965]
AP-1240	Gerry And The Ohio - A Little Bit of Heaven / Among The Wicklow Hills [1966]
AP-1343	Dickie Rock & The Miami - When You Cry / To Whom It Concerns [1967]
AP-1345	Sean Dunphy & The Hoedowners - 4033 / Come To The Bower  [1967]
AP-1348	Capitol Showband - Sorry 'Bout That Chief / Peggy O' Neill  [1967]
AP-1355	Sean Dunphy - If I Could Choose / Yellow Bandana [1967]
AP-1382	Donie Collins Showband - Today's Teardrops / Agricultural Irish Girl [1967]
AP-1392	Margo and The Marvettes - Seven Letters / That's How Love Goes [1967] [UK: Piccadilly 35387]
AP-1400	Joe Dolan - Tar And Cement / Time Of My Life
AP-1441	Shea Cribben and The Riviera - Love And The Country / The Girl Next Door
AP-1450	Margo and The Marvettees - When Love Slips Away / I'll Be Home (When You Call)
AP-1460	The Movement - Tell Her / Something You've Got [1968]
AP-1474	Joe Dolan & The Drifters - Love Of The Common People / The Whole World Is Going Mad [1968]
AP-1493	Gene and The Gents - C'mon Everybody / Hound Dog [1968]
AP-1503	The Vampires - Do You Wanna Dance / My Girl [1968]
AP-1505	Orange Machine - Three Little Jolly Dwarfs / Real Live Permanent Dream [1968]
AP-1535	The Freshmen - Go Granny Go (Little Old Lady From Pasadena) / Look At The Sunshine [1968]
AP-1538	The Dixies - Little Arrows / City Of Tears [1968]
AP-1539	Derrick and The Sounds - Power Of Love / I'll Take You Home [1968]
AP-1547	The Airchords - Piccolo Man / Walking On New Grass [1968]
AP-1562	Don Duggan & The Savoys - Let Her Dance / Westmeath Bachelor [1968]
AP-1563	The Dixies - Katie's Kisses / Walk Through This World With Me [1968]
AP-1600	Real McCoy - Round The Gum Tree / I will [1969]
AP-1601	Derrick and The Sounds - My Sly Sadie / I Can't Lose That Girl [1969]
AP-1667	Joe Dolan - Teresa / My First Love [1969]
AP-1730	Joe Dolan - It Makes No Difference / I'll Be Home In About A Day Or So [1970]
AP-1761	Joe Dolan - Sometimes A Man Just Has To Cry / Friend In A Bottle [1971]
AP-1779	Joe Dolan - You And The Looking Glass / One Way Woman [1971]
AP-1787	Fran O'Toole - Shake A Hand / My Pledge Of Love [1972]
AP-1807	Joe Dolan - Take The Money And Run / Home Isn't Home Anymore [1972]
AP-1841	Joe Dolan - Sweet Little Rock 'N' Roller / What Have You Done [1973]
AP-1851	Clodagh Rodgers - Saturday Sunday / Love Is
AP-1860	Joe Dolan - 16 Brothers / Hush Hush Maria [1974]
AP-1873	Joe Dolan - Lady In Blue / My Darling Michelle
AP-1886	Joe Dolan - The Most Wanted Man In The U.S.A. / Lady Laura [1974]
AP-1895	Red Vincent Hurley - When / Just A Little Love [1976]
AP-1899	Joe Dolan - Sister Mary / If I Could Put My Life On Paper
AP-1902	Joe Dolan - Bogie Mama / Crazy Woman
AP-1919	Joe Dolan - Rock And Roll Fever / Little Boy, Big Man
AP-1943	Joe Dolan - I Need You / Caterina Ballerina  [1977]

AEP 4071	Joe Dolan - You're Such A Good Looking Woman EP [1970]

A-7000 Series
A-7120	The Johnstons - Both Sides Now / Urge For Going [1968]


GG 780	The Dubliners - In Concert [1965]
GGS 919	The Dubliners - Finnegan Wakes [1966]
GG 963	The Dixies - Little Arrows LP [1968] (released as MAL 858 on Marble Arch in UK/IRL)

PLP 211	The Tinkers - s/t LP [1967] (released as NPL 18180 in UK/IRL}




---

A-Z Artist Index
Compilations
Record Labels
Media
Help Us!
Contact Us
Resources
Timeline
---