---


A-Z Artist Index
Compilations
Record Labels
Media
Help Us!
Contact Us
Resources
Timeline
---
From: IRL

Active: c1987-88

Style: Metal/Hard Rock

Lineup:
Dave King - vocals
Shane Carroll - g/k
Paul Reid - bass
Alan O'Connor - drums


Bio:

Metal/hard rock band with Dave King. Essentially a reformed Stilwood after they'd parted company with Fast Eddie Clarke and Fastway. Dave King later worked in an experimental metal band called Katmandu (circa 1991) and now fronts Flogging Molly, a Pogues inspired punk/trad hybrid.

The band's sole single "The Power To Love" is a power metal ballad with a belting vocal which explains why Dave King was so highly rated as a singer at the time. It is a magnificent single which transcends genre and is one of the best Irish singles of the 1980s. It was issued in two different cover designs. There's a great clip of the band's appearance on Mega Mix (RTE) on you tube. Check the Videos page for a link.

Gary Moore guested with the band onstage during a AIDS Benefit at the Olympic Ballroom in Dublin in 1988.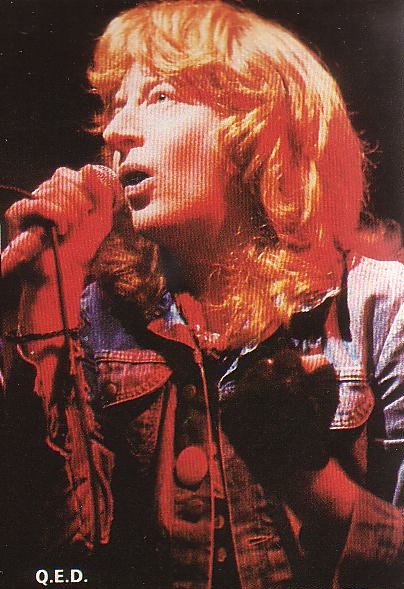 above: Dave King live at the Mean Fiddler, London c1988

Discography

• The Power To Love / The Chain
7" - Solid Records - ROC 711 - 1988? - PS, two different cover designs



Help!


We need your help to correct and/or complete this entry. If you can provide more information about this band, have scans, photos or any other memorabilia we can use, or spare copies of any releases, then please get in touch.



---

See Also: Stilwood


---

A-Z Artist Index
Compilations
Record Labels
Media
Help Us!
Contact Us
Resources
Timeline
---