---


A-Z Artist Index
Compilations
Record Labels
Media
Help Us!
Contact Us
Resources
Timeline
---
From: Dublin

Active: 1980-84?

Style:

Lineup:
Charles Rafferty - guitar & vocals
Paul Murtagh - bass
John (Sean) Bregazzi - drums


The Low pictured in Vox #3, 1980. L-to-r: Paul Murray, John Bregazzi, Charles Rafferty

Bio:

Long running Dublin band who recorded several demos but never made it onto vinyl. They received regular coverage in Vox and were highly rated by many. Someone should release the demos - where are all these celtic tiger millionaires when you need them? Oh yeah, buying holiday villas in Bulgaria as an "investment". How far we've come... (note: written before the crash!--ed.)

Managed (for a while anyway) by Dave Clifford of Vox. Paul Murtagh guested with My Bloody Valentine in 1983/84 when they lost their bass player Mark Ross. In 1984 Robbie Warren took over on drums (having played with them earlier for a spell in 1981?) and the band morphed into The Real Wild West.

Charles Rafferty had previously been in a band called The Queen & the Royal Family with Stephen Ivers (of Atonomy, My Bloody Valentine) which dates back to 1976.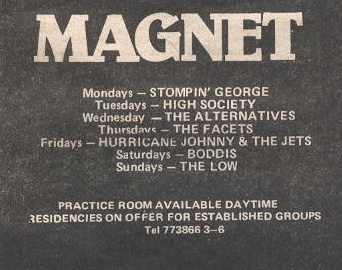 Sunday nights at the Magnet, April 1981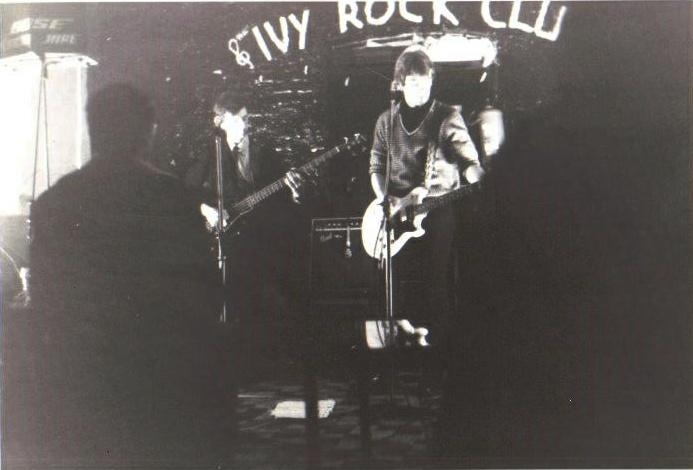 Live at the Ivy Rooms, March/April 1982. Paul Murtagh (bass) & Charlie Rafferty (guitar).
(photo courtesy Stephen Ivers)




Help!


We need your help to correct and/or complete this entry. If you can provide more information about this band, have scans, photos or any other memorabilia we can use, or spare copies of any releases, then please get in touch.


Last update: 9 July 2012
5 February 2010.


---

See Also: The Real Wild West


---

A-Z Artist Index
Compilations
Record Labels
Media
Help Us!
Contact Us
Resources
Timeline
---