---


A-Z Artist Index
Compilations
Record Labels
Media
Help Us!
Contact Us
Resources
Timeline
---
From: Cavan

Active:

Style: Powerpop

Lineup:
John Walsh
Barry Walsh
Niall Walsh
Paul Cox - drums
a.o.


Bio:

Powerpop quartet, three of the four members related to each other. Recorded an exhuberant 4-track guitar pop demo full of powerchords and vocal harmonies in 1987 at Slane Studios. They later grew their hair and pursued a neo-psych direction.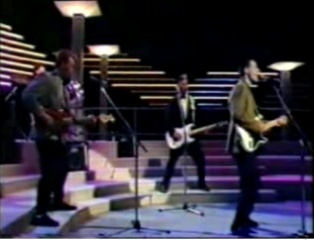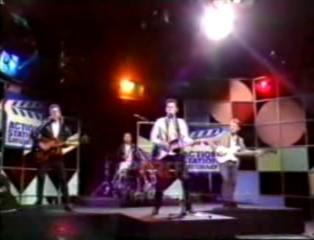 Fireflys live on TV
Named after Rufus T.Firefly. Paul Cox had previously been in C60 and Blue Angel.






Discography

• Judgement Day / Lovetrain
7" - Solid Records - ROK-724? - 1990 - PS


• Sticks and Stones / Weekend Paradise
7" - Rufus Records - RUF-1 - June 1990 - PS



Help!


We need your help to correct and/or complete this entry. If you can provide more information about this band, have scans, photos or any other memorabilia we can use, or spare copies of any releases, then please get in touch.



---

See Also:

External Links: Fireflys on You Tube


---

A-Z Artist Index
Compilations
Record Labels
Media
Help Us!
Contact Us
Resources
Timeline
---