---


A-Z Artist Index
Compilations
Record Labels
Media
Help Us!
Contact Us
Resources
Timeline
---
From: Wexford

Active: 1983-96

Style:

Elektron Lineup (1983):
Niall Jordan - vocals
Wayne Mitten - guitar
Mike Ringwood - synth
Brian Moore - bass

The Third Mind Lineup (1984-86):
Niall Jordan - vocals
Mike Ringwood - synth







Bio:

Wexford synthpop band active in 1983. They recorded at least two demos: "Life Is For Living" and "Beirut".

Niall Jordan and Mike Ringwood continued as a duo using the name The Third Mind, active 1984-86, working with synth/dance/cutups.



Discography

• various artists - Dreamers And Corner Boys
CD - ??? Records - ??? - IRL - 2012
See Compilations section for full track listing.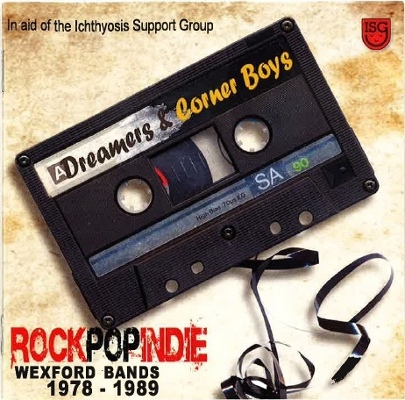 tracks: Elektron - Visions Of You
The Third Mind - Progression
Help!
We need your help to correct and/or complete this entry. If you can provide more information about this band, have scans, photos or any other memorabilia we can use, or spare copies of any releases, then please get in touch.
---

See Also:


---

A-Z Artist Index
Compilations
Record Labels
Media
Help Us!
Contact Us
Resources
Timeline
---