---


A-Z Artist Index
Compilations
Record Labels
Media
Help Us!
Contact Us
Resources
Timeline
---
From: ?

Active: 70s

Style: Folk

Lineup:
David Callinan
Mick Flynn
Bio:

Folk duo whose sole elpee is a well-known collectable thanks to it's release on the highly collectable Mushroom Records label. Given how often such a rare LP turns up on ebay, it's fair to say that it's not to everyone's taste, or rather it doesn't match most buyers expectations. This is probably because it doesn't quite fit the "acid" or "folk psych" tag that is mandatory when selling this kind of album these days, and it is usually described as such on ebay.

The album was recorded at Chalk Farm Studios London in 1972 with Kieran O'Connor (Second Hand, Moving Finger) on drums and Romey Young on Jew's Harp. It was issued on Mushroom in a tiny edition of just 200 copies. Irish copies on Dolphin Records (which would number at least 500) use stickered Mushroom sleeves, so more than 200 Mushroom sleeves were printed.

About half the tracks on the album are very strong folk rock in the Irish tradition. The rest have a more contemporary feel. It's worth noting that only three tracks carry the trad arr credit; the rest are all group originals. Many of the songs have a political edge, but it doesn't deserve the "rebel folk" tag given it in some quarters (its hardly the Wolfe Tones!).

This is an excellent album which is well worth tracking down -- just don't believe the 'acid folk' hype. Given the asking price these days (it sells for upwards of €200) you'll probably have to settle for the CD, issued by UFO in their Blast From The Past series.

David Callinan is now better known as a novelist and screenwriter. His website is here: www.davidcallinan.com.


Discography:

• We Are The People (The Road To Derry Town) / The Old Man And The Flower
7" - Mushroom Records - 50 MR 17 - UK 1972


• Freedom's Lament
LP - Mushroom Records - 150 MR18 - UK - 1972
200 copies pressed approx, rated as R3 in Tapestry of Delights
LP - Dolphin Records - DOLM5007 - IRL - 1972 - in stickered Mushroom sleeve
CD - UFO Records - BFTP CD 002 - UK - 1991
LP - Wah Wah Records - LPS182 - Spain - 2016 - 500 copies with 2 bonus tracks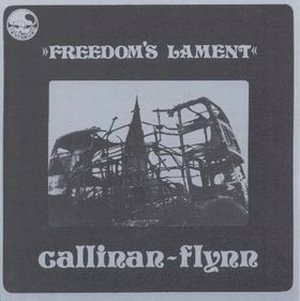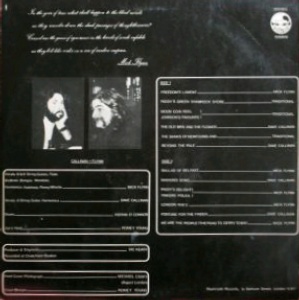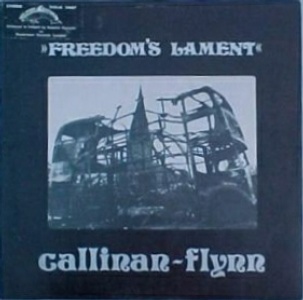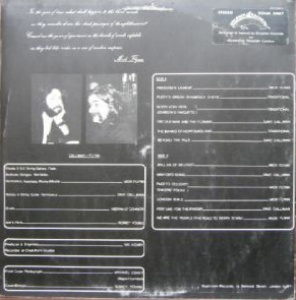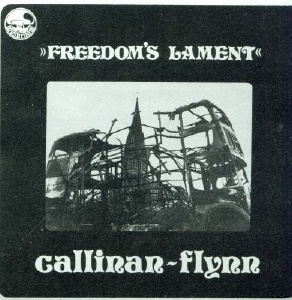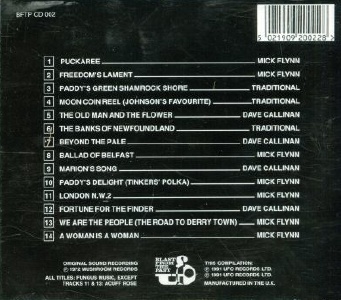 side one:
Freedoms Lament
Paddy's Green Shamrock Shore
Moon Coil Reel / Johnsons Favourite
The Old Man And The Flower
The Banks Of Newfoundland
Beyond The Pale
side two:
Ballad Of Belfast
Marion's Song
Paddy's Delight / Tinker's Polka
London N.W.2
Fortune For The Finder
We Are The People (The Road To Derry Town)
CD bonus tracks:
Puckaree
A Woman Is A Woman





See also:




Help!: We need your help to complete this entry. If you can tell us more about this band then please do! We welcome any corrections, missing details, connections to other bands, where are they now, etc. We also need photos, scans, copies of releases or live or demo recordings, and any other memorabilia gathering dust in the attic. If you can help, then please get in touch.



---

A-Z Artist Index
Compilations
Record Labels
Media
Help Us!
Contact Us
Resources
Timeline
---