---


A-Z Artist Index
Compilations
Record Labels
Media
Help Us!
Contact Us
Resources
Timeline
---
From: Wexford

Active: ca 1985

Style:

Lineup:
John Munton - lead guitar, vocals
Rob Brown - bass
Boris Carroll - percussion
John Billington - vocals
Shay Bell - vocals



Bio:

Note this is not the Dublin band who recorded a Fanning session and released the Groovy Summer single.





Discography

• various artists - Dreamers And Corner Boys
CD - ??? Records - ??? - IRL - 2012
See Compilations section for full track listing.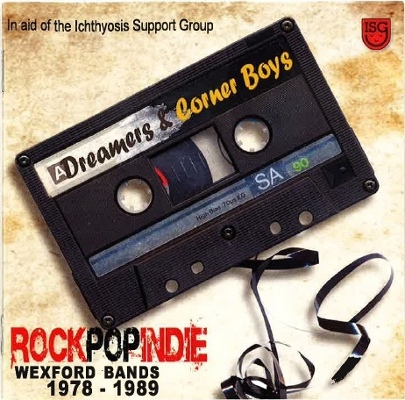 Help!


We need your help to correct and/or complete this entry. If you can provide more information about this band, have scans, photos or any other memorabilia we can use, or spare copies of any releases, then please get in touch.


Last update: 19 May 2014.


---

See Also:

External Links:


---

A-Z Artist Index
Compilations
Record Labels
Media
Help Us!
Contact Us
Resources
Timeline
---