---


A-Z Artist Index
Compilations
Record Labels
Media
Help Us!
Contact Us
Resources
Timeline
---
From: Coolock, Dublin

Active: mid 80s - early 90s

Style:

Lineup:
Paul Rogers - vocals
a.o.




Bio:

Northside band from Coolock who were contemporaries of The Subterraneans and The Forget Me Nots. Original drummer Justin Healy was poached by The Forget Me Nots when the latter was signed by CBS/Sony. Alice Springs organized a rock festival in Coolock in the mid-80s where the main act was Koji (pre Emotional Fish). They organised a second festival the following year in Artane. The Subterraneans probably played both these festivals.

Alice Springs recorded a Fanning session circa 1988. They supported the (godawful) Sugar Cubes in Dublin. They entertained some interest from Mother Records which came to nothing. They eventually had a track included on the Signals compilation album on Danceline released in 1993.

Alice Springs split sometime in the mid-90s.





Discography

• various artists - Signals
CD - Danceline Records - DLS1008 - 1993
See Compilations section for full track listing.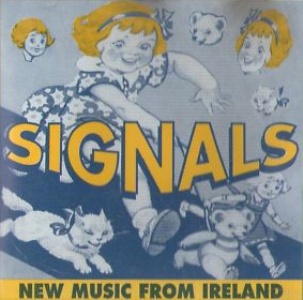 Help!
We need your help to correct and/or complete this entry. If you can provide more information about this band, have scans, photos or any other memorabilia we can use, or spare copies of any releases, then please get in touch.
---

See Also:


---

A-Z Artist Index
Compilations
Record Labels
Media
Help Us!
Contact Us
Resources
Timeline
---