---


A-Z Artist Index
Compilations
Record Labels
Media
Help Us!
Contact Us
Resources
Timeline
---
Harmony The Rehab Album
LP - RTE Records - RTE 118 - IRL - 1988 ?



Charity LP in aid of the Harmony Rehab centre. Despite the presence of a U2 track, this has failed to attract the attention of collectors. "A souvenir compilation of Award Winners from the National Entertainment Awards 1985-1988 who have generously donated their tracks to this Rehabilitation Institute album."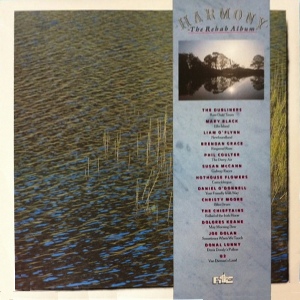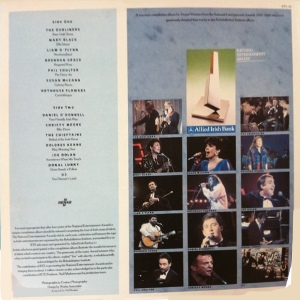 side one:
The Dubliners - The Rare Ould Times
Mary Black – Ellis Island
Liam O'Flynn – Newfoundland
Brendan Grace – Ringsend Rose
Phil Coulter – The Derry Air
Susan McCann – Galway Races
Hothouse Flowers – Carrickfergus

side two:
Daniel O'Donnell – Your Friendly Irish Way
Christy Moore – Biko Drum
The Chieftains – Ballad Of The Irish Horse
Dolores Keane – May Morning Dew
Joe Dolan – Sometimes When We Touch
Donal Lunny – Denis Doody's Polkas
U2 – Van Dieman's Land (sic)
---

A-Z Artist Index
Compilations
Record Labels
Media
Help Us!
Contact Us
Resources
Timeline
---